For years afro textured hair has been made to seem unacceptable, and that to be professional or beautiful it has be straight or sleek! It's hardly ever represented in mainstream commercials and we are helping to support breaking that standard and taking back the control of our beauty, no more relaxers, and no more HEAT! Let's embrace what we were blessed with and begin with positive representation of our natural beauty. Pressured with chemical relaxers black women are encouraged to straighten their kinky coils to meet societal standards of 'professional or beautiful'.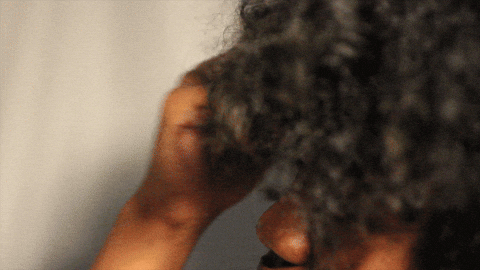 Brands such as Shea Moisture have influenced many Hair brands to be more inclusive with their products, as many commercial shampoos contain sulphates, which are ingredients that help with the foaming / cleansing process. However, these sulphates have a drying effect on afro-textured hair, which makes it prone to breakage. On an interview with The Real, Dennis CEO of Shea Moisture states "We want women to have options and not be forced into somebody else's idea of what beauty is supposed to be" Moisture, S. (2016). YouTube. Products are supposed to benefit consumers fulfilment needs for every texture within a formula that makes them feel presentable or confident naturally, which is why its essential to know the risks of the products you choose to use, including chemical relaxers and heres why:
Chemical Relaxers 
You may decide to relax your hair for a variety of reasons, but many choose this procedure for easier maintenance and styling. The ingredients of chemical relaxers can burn your scalp and lead to permanent hair loss. We have studied multiple resources including Akorra.com, which believe that the chemicals can leave burns on the scalp causing infection and medical treatment. With ingredients (such as lye), the chemicals in relaxers can affect both hairdressers as well as the ones receiving the relaxers, by breathing them in on the regular basis or even periodically, and over time, leading to other serious health issues. 
Tips to help you revive, or maintain Afro hair.
We know its hard, and we can all relate on the struggles of maintaining, styling and time consumption of our hair and yes this includes the tears, bobble breaks and headache! Though just remember that once you break that barrier, its a feeling of empowerment, strength and self awareness. 

1. Avoid washing hair in hot water, this has tendency to dry it out. Using cooler or lukewarm water has less tension on the scalp and on the strands of hair.

2. Make sure to sleep WITH a silk scarf wrapped around the hair. You may not have known this but your pillows can absorb the moisture from your hair, drying it out and leaving it exposed to rub and pull on your pillow case.
3. No more relaxers; instead of using chemicals to stretch out your hair, why not do it naturally with twist styles you can leave in over night with hair treatments including honey, shea butter and hibiscus oils! Wear it out big and proud to represent your natural hair with care. 
4. Protective styles are great to protect the ends, the oldest part of the hair;  needed to be kept away from the elements or fabrics that cause friction and breakage. Protective styles such as buns, twists, braids or weaves may be used to protect fragile ends and are great way to be versatile with your natural beauty.  Yes we said natural beauty, protective styles have always been a part of black hairstyles and an art. The history behind all the elaborate designs and hairstyles originated in different ethnic regions in Africa and the meaning to each style goes deeper than just a style.
5.  Regular hair treatments, there are tons of hair treatments you could buy, though if you have these few ingredients; try out these natural hair masks that you can create at home. According to Roberts, (2017).  Mintel [online]; 1 of 5 black customers report having trouble finding hair products to suit diverse range of styles and textures. Why not make your own! Recipes down below.
Honey and egg 
2 medium eggs, combined with pure honey for protein and castor oil, a combination that increases manageability and adds shine. This mask routinely may help grow your tresses to your desired length as the castor oil fights against hair growth inhibitors like dandruff and scalp infections.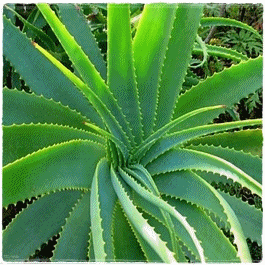 Aloe vera
Castor oil, combined with fresh aloe vera gel for added nutrition and virgin coconut oil for moisturising,
Jamaican black castor oil revives dry, brittle hair increasing blood flow to the scalp, a great growth enabler.
You are what you eat!
Our hair and nails are usually the last 'organs' in our body to absorb nutrients, so it is important to maintain a healthy balanced diet rich in fruits and vegetables. Foods rich in biotin (vitamin B) and protein are good for the hair for example; 
1. Nuts 
2. Eggs
3. Chia Seeds
4. Avocado 
5. Sweet Potato
Other sources:
Young girls from Grand-Bassam - Photo Source: CI-GdBassam-Jeunes Filles - http://en.wikipedia.org/wiki/File:CI-GdBassam-Jeunes_Filles.jpg
@Oliviaisobella
@Dariaondisplay 
www.instagram/montserratmagazine
Please reload